Early Bird Winner Week 1 – Victory Bonds Contest
A huge CCFR Congratulations to Early Bird Prize Winner Steven Boivin!! Steven is the proud new owner of a Primary Arms Rifle Scope from our good friends at CTC Supplies for generously supporting this contest.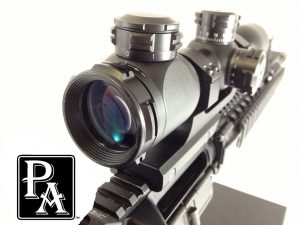 Visit CTC Supplies here
Each week the CCFR will award a different "early bird" prize and announce a winner, leading up to the grand prize of $10k in guns & gear. Enter now and enter often to be included in all draws.
The CCFR needs you to buy Victory Bonds in the great battle of public opinion. To reward our brave men and women we have put together 5 chances to win. 4 early bird prizes each being drawn once per week for 4 weeks culminating in the grand prize winner receiving $10,000 worth of guns and gear to choose from.
EARLY BIRD PRIZES ARE:
EB #1 – June 27, 2017: Winner's choice of Primary Arms 1-6 Red Dot Optic or 4-14 x 44 Rifle Scope from  CTC Supplies
EB #2 – July 4, 2017: D3CRX Haley Strategic Chest Rig in Multicam from Joint Force Tactical
EB #3 – July 11, 2017: Streamlight HL4 from Lockhart Tactical
EB #4 – July 18, 2017: Nanuk 995 Rifle Case from Plasticase
Learn more about this amazing contest and Join the fight!! Click for details