The CCFR is honoured to invite its members to the 3rd Annual General Meeting
The Board of Directors, staff and volunteers are pleased to welcome our members to the 2018 CCFR Annual General Meeting of the Members in beautiful Gatineau, Quebec on Saturday June 9, 2018. Gatineau, officially Ville de Gatineau is a western Quebec city located on the northern bank of the Ottawa River, directly across from Ottawa, together forming the National Capital Region.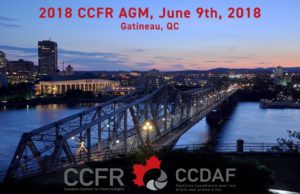 We have partnered with the Four Points by Sheraton Hotel & Conference Centre located at 35 Rue Laurier, Gatineau, Quebec, J8X 4E9 to host the event with Parliament Hill acting as a beautiful backdrop to this historic day.
The members only business meeting will begin promptly at 10:00am EST in the Notre Dame Ballroom A, followed by presentations and guest speakers.
The business meeting, election announcement, presentation of financials, departmental updates and other news will be delivered by the Board and staff. The meeting will be live-streamed for the membership and the election will be conducted electronically through a secure voting website and the results announced. The CCFR is the only organization utilizing technology to be inclusive of all members, regardless of geographical location. Members come first at the CCFR.
*There is no cost to current CCFR members to attend the "members only" business meeting. Tickets are on sale for the banquet dinner and social. 
Members are invited back to the Notre Dame A ballroom at 18:00 for a "top-shelf" banquet dinner (buffet style) and social with the directors, field officers and other members, along with many guests of honour.
You can get your tickets for the banquet here: GET MY CCFR AGM TICKETS!!  Tickets include the meal, social and a special gift from the CCFR.
The CCFR is excited to announce to the membership some preliminary special guest speakers; 
Dave Young
For over thirty years Dave Young has been training civilians and certifying armed professionals in the judicious use of deadly force. He is President, and Director of Training of CAPS Inc. and is the creator of the CAPS Live-Fire Judgment Training System. He is certified by Smith & Wesson Academy as a revolver, semi-automatic pistol, shotgun and sub-machinegun instructor and has certified as a Range Master at Sig Sauer Academy. He is also certified as a Force-On-Force Scenario Instructor.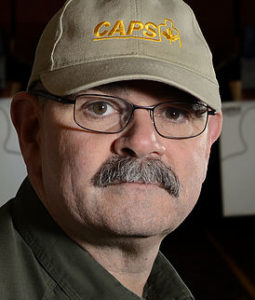 Dave is a Firearms Instructor Trainer as well as an Instructor Trainer in the field of firearms judgment simulation and officer survival, a Master Use of Force Instructor, an expert witness in the use of deadly force and the author of "Reasonable and Necessary, Defensive Firearms Ownership and Use in Canada". Dave is currently working on his second book, "Use of Force, Truth & Consequences A Guide to Self-Defence for Canadian Firearm Owners".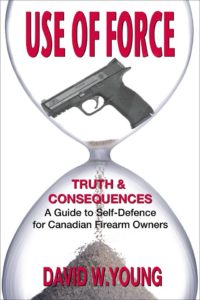 Michelle Rempel 
Michelle Rempel is quickly becoming one of the most recognizable faces in Ottawa for gun owners. The CCFR is thrilled to announce to it's members that Michelle will be attending the 2018 CCFR AGM in beautiful Gatineau, Quebec as a special guest, speaker and member. Michelle, a Calgary native and MP since 2011 completed her RPAL certification recently and was excited for her first firearms purchase. She is a champion for law abiding gun owners and most recently sponsored www.e1093.ca, a parliamentary petition asking for all members of CFAC to take the CFSC and have, at least, the bare minimum knowledge on the topics they are tasked with advising Minister Goodale on.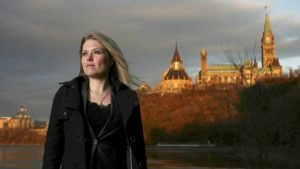 Michelle has been honoured with being named one of Canada's Top 100 most powerful women, one of Calgary's top 40 under 40, one of Alberta's most influential people and served on the World Economic Forum as a Young Global Leader. Rempel currently serves as opposition critic for Immigration, Refugees and Citizenship. A passionate, hard working MP, the CCFR welcomes her and looks forward to our continued joint efforts. Michelle has also been very vocal about her opposition to Bill C-71 which does nothing to combat violent crime and criminal organizations.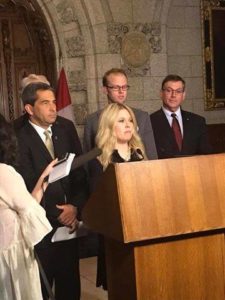 *more special guests will be added closer to event date
*Dress is business casual
https://www.starwoodmeeting.com/events/start.action?id=1802267230&key=1F52329E
Guests wishing to take advantage of the CCFR group rate and stay the night can do so by using the link above or by calling toll-free at 1-888-627-8089 and quoting you are with the Canadian Coalition for Firearm Rights event.
We look forward to seeing you all there and thank you for another amazing, record breaking year of Canadian firearms advocacy. Official notice and director nomination information will also be sent to the membership via e-mail and/or letter mail.