The last few days of competition at the Championship for the Americas in Guadalajara, Mexico have been absolutely riveting for Team Canada. Superstars Lynda Kiejko and Allan Harding have been representing the "true north strong and free" in fine form, winning quota spots on both the 2019 Pan American Games and the 2020 Olympics in Tokyo.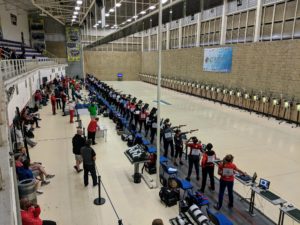 The winning slots go to the country, not necessarily the shooter, but this would be the second Olympic games for Lynda Keijko, a true phenomenon in the 10m air pistol event.
You may recognize Lynda's name from somewhere else, she sits as the other co-vice chair on the government's appointed panel; CFAC (Canadian Firearms Advisory Committee).
Canadians across the country have been glued to the updates, coming in real time from team mate Allan Harding on twitter. Harding won the first Pan Am shooting slot yesterday, with two more slots following right behind with Ontario rifle shooters, Shannon Westlake and Chris Baldwin securing  slots for the Pan Ams. There is opportunity to secure more pistol quotas later this week for Team Canada.
Kiejko tweeted "hearing the national anthem #TeamCanada #pricelessmoment" over the weekend in response to a congratulatory tweet from teammate Harding after winning the gold for Canada.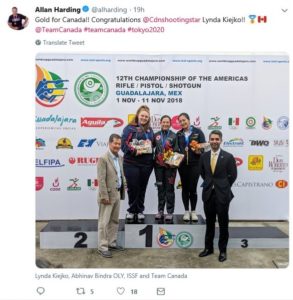 While the cheering and tweeting continues due to the incredible talent on Team Canada, I can't help but wonder if our teams biggest challenge will be it's own government. The Trudeau Liberals have tasked a newly appointed Minister to consider a ban on handguns, a measure that would have no effect on the rising criminal use we see in the streets, but would mean the end of a long history of Olympic success for Canada.
The ineffectiveness of this government to accomplish any positive effects on public safety could be the ruin of a true Canadian Olympic dream.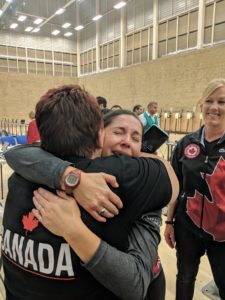 In a statement to Tracey Wilson, Team Canada competitor Allan Harding has this to say;
"A handgun ban would mean I'd be unable to shoot or compete in the 25m men's pistol event (aka Olympic Rapid Fire). This uses a .22 semi-automatic pistol. This is an event with a long history and part of the Olympic program since the beginning in 1896. Linda Thom won an Olympic gold medal for Canada in the 1984 Olympics in the women's 25m pistol event.  Banning my sport equipment will have zero impact on reducing violence and criminal activity. This is a sport enjoyed by millions around the world. I take an approach of safety and education when teaching people of all ages about my sport. The focus and discipline that one can learn are skills that have helped me in all areas of my life. The best part is being able to represent Canada around the world. I love Canada."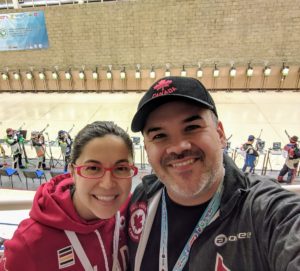 I hope the Prime Minister is listening …
Photo creds: Allan Harding via Twitter