Amidst the unrelenting attack on Canadian gun owners, Canada's hardest working, fastest growing and most effective firearm rights advocacy organization is excited to welcome their members to the 2019 CCFR AGM in beautiful Calgary, Alberta on June 1, 2019.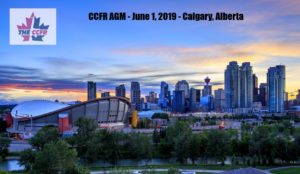 "The Meeting"
Activities begin at 10am sharp in the McKnight Ballroom of the Sheraton Cavalier Calgary Hotel for this members only event. CCFR members will hear a variety of updates and speeches from the leadership team as well as presentation of the audited financials for the 2018 financial year. Results from the Director elections will be presented along with voting results from any by-law or Articles of Amendment changes.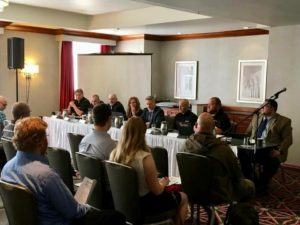 This business meeting will be live-streamed to all CCFR members, with information on how to tune in being sent via e-mail, along with online voting instructions for provincial elections and amendment votes. Staying 100% transparent to our members is of the utmost importance to the CCFR. By live streaming our AGM, we are also completely inclusive of our members, regardless of geographical location. No matter where you are, you can keep up to date on the people, events and issues that shape our organization.
CCFR swag will be for sale throughout the day, so avoid shipping costs if you're attending in person.
"Ask the CCFR"
From 2-3:30pm members are welcome to attend a unique, informal Q&A session with Rod Giltaca, Tracey Wilson and members of the Board of Directors. Join us in the McKnight Ballroom for a great opportunity to ask questions directly to the team, share ideas and discuss the current state of legal gun ownership in Canada.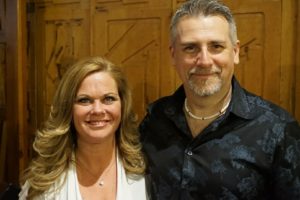 Dinner is served! 
Join the whole CCFR team, our special guests, field officers and other members for an incredible buffet dinner of Prime Rib with all the trimmings! This portion of the day's events requires a ticket and guests will take home a special keepsake gift from the Board of Directors. Get your tickets here!! 
Cocktails at 5:30pm
Dinner at 6:00pm
Guest speakers and social right after dinner! *cash bar
Special Guests: 
Among others, we will be graced with speeches by;
MP Michelle Rempel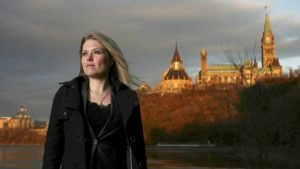 Michelle is a key player on the firearms file in Canada, an RPAL holder herself, she is a true voice of reason for Canadian gun owners in Ottawa. She has led the fight against C-71 and the proposed handgun ban, with the full support of the CCFR. Michelle has been a member herself for years, and always enjoys speaking to and meeting the members of the CCFR at the AGM. She's gearing up for the election, while digging in her heels to protect the rights of law abiding firearms owners!
Ryan Slingerland, youth firearms advocate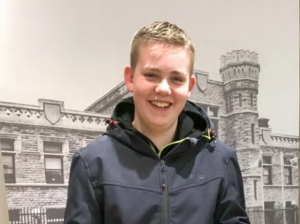 This Alberta teenager embarked on an incredible journey into advocacy by launching what would become the second most signed parliamentary e-petition in Canadian history. Ryan made National headlines when he, along with sponsoring MP Rachel Harder sent E-1608 sailing into history, while taking a stand against C-71, one of the most opposed pieces of legislation ever tabled. Ryan, like most young people, want the government to focus resources and attention on crime, not chasing around legal gun owners. Ryan is 16 now and is excited to speak with the members of the CCFR. Ryan himself is a lifetime member, thanks to the generosity of our community.
**More to be announced shortly
Dress is business casual, prepare for a wonderful time celebrating the successes of Canada's most active and effective gun lobby.
Get your AGM tickets here!! https://www.eventbrite.ca/e/2019-ccfr-agm-tickets-60077555586