***Watch for this page to be continually updated
At the CCFR we find great value in sitting down face to face with each CPC Leadership Candidate and asking the tough questions on the minds of Canadian gun owners. Only the CCFR has conducted these personal, one on one, in-person interviews with the candidates themselves in order to gauge their stance on the firearms file. In addition, we have put together a questionnaire we sent to each candidate, with a series of questions specially designed to see where the candidate's head is with the issues facing the gun owning community. Once all the information is compiled, we'll put together our exclusive "report card series" with an easy-to-read overview of all the information collected on each candidate and a literal grade. We encourage everyone to do their own additional research on other issues under each candidates platform. The following interviews were done by CCFR Chair of the Board, Tracey Wilson.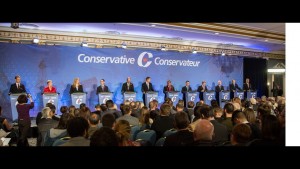 Erin O'Toole, MP
So, I spent some time down on Parliament Hill today with Erin O'Toole. We exchanged small talk, he remembered me from the debate and commented how he liked the way I jumped up and went first. He watched the playback on CBC and said it sounded good when people cheered. We have a common friend in Mitic and we told a few stories.
Two main things for you: 1) he mentioned our policies, he's read them-this means he did some homework which is often rare. He complimented me on the wisdom and common sense of them and gave mention to the licensing policy and said it was worded perfectly (go read it). 2) he mentioned that gun owners are especially active this go-round, both with writing letters and on social media. He's been reading lots of comments and paying attention. A-keep writing, they notice B-govern yourself accordingly on social media.
Two things from him:1) Simplified classification system. He said the existing system leaves gun owners open to interpretations and misunderstandings. Regulations need to be simple and clear so all involved (owners, LEO, media, public) can easily identify them.
2) He would form a standing committee, stocked with people from all interests, LEO, first responders, firearm manufacturers, techs, mechanical engineers, advocates from both sides, etc. He would listen to debate and expect fact based data to be delivered to support sides. He said it is impossible to make an informed decision without the information. While he is well versed in current legislation and firearms topics, he sees value in having a well-rounded working group. No more RCMP decisions.
He's a gun owner, goes to the range, has gone shooting with Faith Goldy, and donates his old campaign signs to the local range for mending back boards. He had me scheduled for 30 minutes, but I got almost a full hour.
Erin's firearm policy here
Maxime Bernier, MP
I had the opportunity to sit down with Maxime Bernier and my good friends Kory Teneycke and Emrys Graefe at the House of Commons today. Gun owners across the country have been eagerly watching this candidate, often referred to as a Libertarian minded Conservative with a firm belief in individual freedoms and personal responsibility. Watch for exciting news out of his camp coming soon on his firearms policy. This interview was my most anticipated so far and I came away very confident gun owners are in good hands. The "Report Card" series is almost complete and we are thrilled to share it with our members as a resource come CPC Leadership time. The MOST important piece right now is that you participate, and by that I mean be a card carrying member to have a vote, otherwise it is irrelevant which one you like best. Join today. I left Max with a gift of a gunnie girl calendar in support of women's shooting programs and well, because guys dig it. Max is strong.

Max's firearms policy here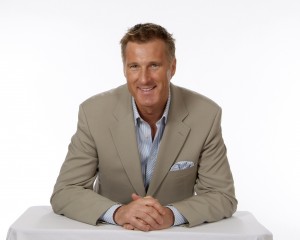 Kellie Leitch, MP
I spent some time sitting down with Kellie Leitch at the House of Commons to discuss issues facing the firearms community and what our future would look like under her leadership. Kellie respects the longstanding Canadian tradition of the use of guns for hunting and recreational purposes. Kellie grew up in Fort Mac where hunting is a part of the fabric of life. Kellie recently signed up for the CFSC and has a huge respect for Canadians right to self defense. She was a great supporter of the Harper governments decision to scrap the LGR. Kellie admits that the firearms file is a huge and integral part of the Ministry of Public Safety and would build a reputable, diverse Canadian Firearms Advisory Committee to advise the Minister on gun issues, removing the RCMP of having sole discretion. She sees the current system as a "limitation of freedom on gun owners" and recognizes it has very little to do with public safety. Her immediate concerns that would be dealt with swiftly are; firearms advisory committee structure, the classification system revamp and extending the licensing of firearms owners to 10 years. Kellie is a strong woman and leader, a true-blue Conservative who stays true to her values, regardless of media scrutiny. I look forward to hosting Kellie at a ladies sport shooting event at EOSC this summer. She is easy to talk to, very comfortable with her constituents and was very welcoming even though it was not our first meeting. Keep your eye on Leitch and watch for more in the report cards
Kellie's firearm policy here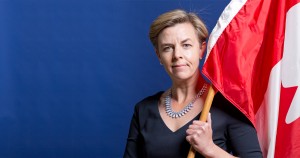 Steven Blaney, MP
I had the privilege of sitting down with Steven Blaney on Tuesday to discuss the upcoming leadership election and what the firearms file would look like for Canadians under his leadership. He was very candid and relaxed. We watched some Rod on YouTube and discussed his prior appointment as Minister of Public Safety (2013-2015). We spoke about some of the past decisions that gained him some criticism from our community and the overwhelming support he had with the Common-Sense ...Firearm Licensing Act (C-42). While Blaney is no expert on firearms, he understands the criminalization of our community is unjust and would bring some change, "The Respect for Gun Owners Reform"; introduce the Gun Owners Charter of Rights, appoint an ombudsman to enforce it, add the option for a 10 year PAL or RPAL renewal, adopt the "simplified classification system", transfer control away from the RCMP and back to the Ministry of Public Safety and CFAC, restore regular service standards to the FRT system, and build CFAC from a fair, varied and diversified field of candidates, all experts in their fields … all within 100 days of taking office. I gave him a CCFR calendar as a gift and to promote women in our sport, he gave me his ear pro in return. His charisma is engaging and his laugh is infectious. Blaney is a very likeable candidate. More to come on the report card.
Steven's firearm policy here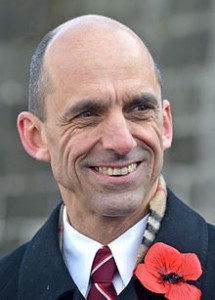 Andrew Scheer, MP
I enjoyed my sit down with Andrew very much. He's a gun owner and a new hunter with a very likeable, "guy next door" kind of appeal. He regaled me with his tales of hunting and I could see he genuinely enjoyed it ... very "Canadian". Andrew takes a very strong position on the firearms file and has the support of MP Garry Breitkreuz, who famously exposed the waste in the long-gun registry and who worked tirelessly to scrap it. He's got some big, bold ideas about reforming the entire system and takes a "common sense" approach on this matter. Andrew promises to launch a review of the criminal code and repeal all federal regulations pertaining to firearms ownership, usage and transportation which do not do the following: ensure that Canada's firearms laws respect the rights of honest firearms owners, recognize the fact that hunting and sports shooting are an important part of Canadian culture and history, and empower police to concentrate on real criminals who are a threat to the public.
Andrew's firearm policy here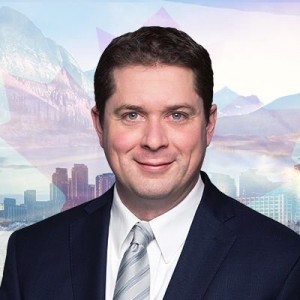 Chris Alexander, former MP
Chris believes that the widest possible consultation should take place with the Canadian public when forming firearms policy, including gun owners, hunters, sport shooters, trappers, farmers and associations like the CCFR. Chris sees no public safety benefit to placing any restrictions on the type or quantity of firearms that Canadians can own. The first and most important change Chris would make as leader would be to vest responsibility for legislation and regulation of firearms acquisition, possession and transportation in a separate federal agency outside the RCMP. His biggest practical priority would be to reduce the number of arbitrary decisions and unjustified reclassifications. Chris says we need to trust our responsible, proactive firearms owners and advocates for what they are .... a community and a force for good in Canada. Chris takes a safe, practical position on the firearms file.
Chris has no specific policy on this file.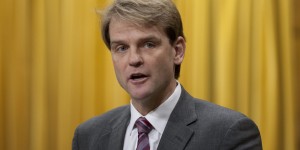 Brad Trost, MP
I was pleased to sit down with Brad at the House of Commons and discuss an issue that he holds dear, firearms ownership. Brad takes an extreme and bold position on the firearms file, calling for a complete repeal of C-68, a return to the old FAC system and allowing prohibited firearms to be taken to the range for use and enjoyment. I spoke at length with Brad about the issues facing gun owners every day, such as limited CFSC's and a stop by CFO's of the certification of new instructors. Brad sees this in itself as a roadblock and perhaps even a public safety issue, the denying of safety training to Canadians. While Brad has big bold plans for the firearms file, I wonder if it would palatable for the majority of Canadians. Brad's adorable little daughter appeared towards the end of our visit and sat on daddy's knee. He looks forward to taking her hunting when she is older. Brad is a gun owner.
Brad's policy on firearms here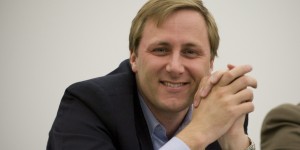 Michael Chong, MP
My time with Michael was a little different than the other candidates. Rather than meet in an official capacity at the House of Commons, we met at an informal appearance at the home of one of the members of my EDA. While Michael fielded questions from the other guests about his economic policy, his widely-criticized support of the carbon tax and other matters, I waited my turn to quiz him on his stance on the firearms file. Michael understands rural living as he lives on a farm with his family. He is no stranger to having a shotgun or varmint control around the house, but had little to offer in way of actual policy reform. Many politicians take special interest in particular issues and it seemed pretty clear that the firearms file was not of huge interest to Michael. His answers were safe and predictable and offered little comfort to me as a law abiding firearm owner. Michael is a devoted family man and speaks with enthusiasm about his wife and kids.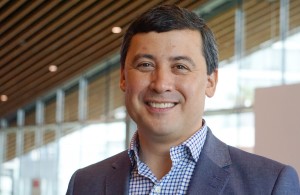 Kevin O'Leary
After many unanswered attempts by the CCFR to make contact and schedule a meeting, we were able to have a few questions answered in person at a meet & greet style event in Ottawa that Tracey attended. The business tycoon and star of reality TV shows like "Shark Tank" and "Dragon's Den" recently drew attention by the firearms community when a radio interview surfaced with Kevin making some uneducated statements regarding firearm ownership. In what might possibly have been an attempt to appeal to Canadian gun owners, a large voting demographic, Kevin tweeted a video of himself shooting a full-auto in the US. While it was interesting to see him letting loose, it was rather ill timed after a recent tragedy in Quebec and eventually pulled from his Twitter feed. To gauge his stance on firearms in Canada, Tracey managed to have 2 of her questions posed to Kevin during  the live, in-person event she attended.
Video from those answers can be found here and also here.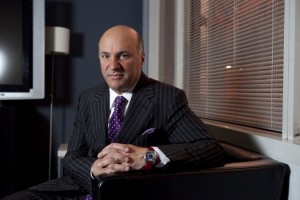 Pierre Lemieux
I sat down today with CPC Leadership candidate, Pierre Lemieux. Pierre's roots run deep in the Ottawa Valley and he has an extensive military background. In fact, Pierre has easily the most practical firearms experience out of all the candidates, with 20 years behind a gun for our country and over a decade as a competitive shooter. Pierre is a member at my range, Eastern Ontario Shooting Club and an avid cowboy action shooter and IPSC competitor. Pierre served as a Member of ...Parliament from 2008-2015 and was Parliamentary Secretary to the Ministers of Official languages, Agriculture and Veterans Affairs. He was a huge supporter of Blaney's "Common Sense Firearms Licensing Act", Bill C-42 and has some strong views about the current legislation. If elected party leader, Pierre's first order of business on the firearms file would be a complete review of the Firearm's Act (FA), including C-68, C-17, C-51. He commits to removing the power from the RCMP to interpret and thereby change law and would appoint an ombudsman in addition to a re-formed CFAC. The ombudsman would operate with an official mandate to speak and advocate for law abiding gun owners, like an "official critic" for any new legislation or policy that would affect our community. After reviewing the FA, a supporting strategy would be implemented to simplify all areas of the act, under the watchful eye of the ombudsman. Pierre openly opposes the UN marking strategy. We spoke for over 2 hours, and his knowledge and passion is as solid as his Conservative values. I suggested an actual firearms policy on his website would be beneficial and he agreed. Watch for something soon on this. I offered our advice on verbiage and messaging, as this is vitally important when crafting something official and public. I gifted him one of our gunnie girl calendars and he thought the initiative was innovative. He is supportive of women and youth in our sport. Pierre is easy to talk to and I look forward to seeing more from him in the future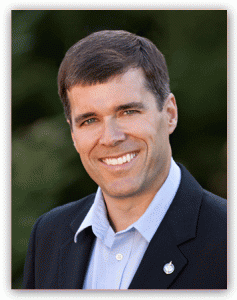 New!! The Edmonton CPC Leadership debate last included, for the first time, a firearms related question. Here's is the clip from that debate, cut to begin at 54:19. Feel free to rewind and watch it in it's entirety.