Matt Magolan from Sound Moderators Canada doesn't give up. Recently the Calgary native launched a movement to take sound moderators off the prohibited list in Canada. His initiative has grown relentlessly and most recently gained the attention of some Members of Parliament. As a result, with the support of not one, but two sponsoring MP's, Matt launched an e-petition; the government's own way of having a petition presented in the House of Commons.
There are multiple versions of the petition to accommodate everyone, a paper version sponsored by Alberta MP Arnold Viersen and an e-petition version online sponsored by Saskatchewan MP and CPC Leadership Candidate Brad Trost.
MP Arnold Viersen                                      MP Brad Trost
The petition required "originating signatories" to officially start the process and CCFR President Rod Giltaca along with Chair of the Board Tracey Wilson were pleased to help with this initial step. The CCFR will have the paper version at a series of upcoming gun & sportsman shows, encouraging visitors to their booths to sign. The CCFR is proud to be a huge supporter of this project. list of shows
Recently Magolan interviewed on Slam Fire Radio, a popular podcast in the Canadian firearms community. Matt detailed the process and clarified the intent, purpose and benefits of sound moderators being used at ranges or during hunting activities, while dispelling the Hollywood myth of them making firearms "whisper quiet". You can listen to that interview here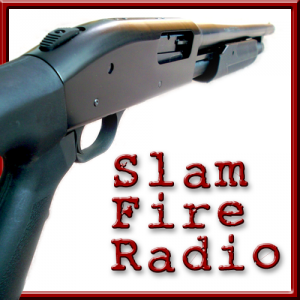 You can sign the online parliamentary e-petition anytime at this link and we encourage you to share this with everyone you can. This can have benefits for everyone, not just firearm owners.
For more information on sound moderators, the petitions, where to sign at upcoming shows and the entire project visit Sound Moderators Canada