The House of Commons was operating late on Monday night in anticipation of the clause-by-clause reading of BILL C-71 which began today, Tuesday June 5, 2018.
Debate went late, approaching midnight in Ottawa. The topic of firearms legislation has sent the country into a state of over-polarization with outlandish claims and emotion-driven testimony. This all came to a head last night when MP Mark Holland (Ajax), also Goodale's Press Secretary, made the most bizarre statement I think we have ever heard from a Parliamentarian.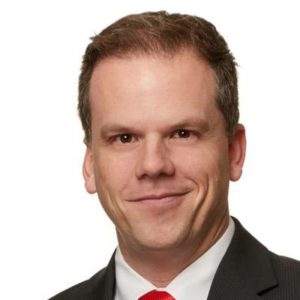 Mr. Mark Holland (Parliamentary Secretary to the Minister of Public Safety and Emergency Preparedness, Lib.)
"By having clear legislation on the requirement to have an authorization to transport, that sends that clear message that one cannot just drive around with a restricted or prohibited weapon anywhere one wants to go. I think that is a reasonable way of working with law-abiding firearms owners to make sure we do not have thugs who can just throw weapons in the back of their car, and drive anywhere they want to go."
An hon. member: "What do thugs do?"
Mr. Mark Holland: "What thugs do, is to make sure that they are able to keep weapons in their car and not have to answer any questions. That is what they are going to do. They are going to put the weapons in the car and drive wherever they go. They know that if they are pulled over by a police officer, all they have to do is list one of a million different places to explain where they are going. That is what this legislation changes."
Here's a link to Holland's commentary in the House: Holland calls gun owners "thugs"
The message he is putting out to the public is that he believes law-abiding gun owners are somehow driving around wherever they want with their restricted firearms and just "throwing them in the back of the car" and driving anywhere they want. This kind of simple thinking shows Canadians he has little knowledge of the current firearms regulations pertaining to the transport of restricted firearms. As it stands now, gun owners are required to transport their restricted's in a locked receptacle in their vehicle and are only permitted to attend 5 different types of places; a gunsmith, the shooting range, a police services building to have it destroyed, a border crossing if attending competition outside Canada or a gun show. That's it. Gun owners are not driving around schools or Walmart with handguns. That is already illegal and no gun owner would risk losing their license and their firearms to deviate from that. There are not a "million places" we can take our firearms and we most certainly do have to answer to law enforcement if pulled over.
firearm transportation regulations
At this point I think it is clear that Mr. Holland's complete disdain for firearms owners is showing. Either he is void of the knowledge required to work on this file or he is so full of contempt for Canada's most vetted citizens that he has reduced the millions of firearms owners to "thugs", likening us to street criminals.
We welcome all our members and gun owners across the country to contact Mr. Holland's office and voice your displeasure. What an absolute insult and very un-parliamentarian of him to use language like that when referring to gun owners.
You would think Mr. Holland would remember how the sting of angry gun owners felt the last time he treated us this way. Let's reach out;
Hill Office
House of Commons
Ottawa, Ontario
Canada
K1A 0A6
Telephone: 613-995-8042
Fax: 613-996-1289
Mail may be sent postage-free to any Member of Parliament.
Constituency Office(s)
100 Old Kingston Road (Main Office)
Suite 1
Ajax, Ontario
L1T 2Z9
Telephone: 905-426-6808
Fax: 905-426-9564