In the Senate Standing Committee on National Security & Defence today, amendments were heard in the clause by clause reading of C-71.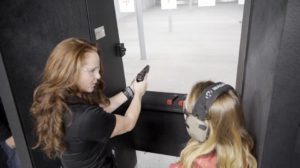 Senator Marilou McPhedran, formerly with the Coalition for Gun Control tabled a motion to include a ban on handguns and "assault rifles" to C-71. The motion was far outside the scope of the bill, as was told to the Senator by both Ministers Goodale and Blair and the motion was easily defeated by the committee.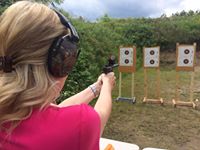 C-71 will NOT include a handgun ban of any type. 
Meanwhile, Minister Blair has not completed or presented the findings of his consultation on a handgun ban.
Other notable amendments were;
a motion to stop the RCMP from having discretionary powers over classifications without political oversight
 a motion to remove the lifetime background checks
a motion to remove gunsmiths from the STATT
The report on amendments will now be sent to the Senate for a vote on the amendments. Should this vote pass, the bill will return to the House of Commons for a vote on them there.
This was almost a gutting of this bill 🙂 This is clear evidence that the focus should be on criminals and violence and not legal sport shooters.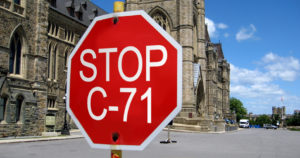 Stay tuned for more! You can count on the CCFR for everything you need to know!!