~Ottawa, April 8, 2019
A Trudeau-appointed Senator has given public notice that she intends to present a motion to the Senate Standing Committee on National Security & Defence to amend a portion of C-71 to include a full ban on handguns and "assault rifles". Senator Marilou McPhedran has been very vocal about her anti-gun agenda in Senate committee, pestering witnesses with ridiculous questions and trying to imply they are funded by the NRA, an American pro-gun lobby giant. Her ridicule and condescending remarks in committee even included an insult to one of our staff members, Tracey Wilson, calling her "vicious" on Twitter for tweeting quotes of other witnesses.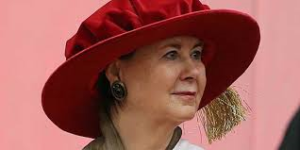 Marilou also has some deep ties to the Coalition for Gun Control.
Amendments must be voted on the by the Standing Committee, if passed then go to the Senate to be voted on as a whole, then back to the House for a final vote. This would actually significantly delay the process of the bill, and it's passage, "if" she was able to get the votes at committee stage, which is doubtful.
Read the motion notice: Release-Communiqué-Handguns-Armes de poing, April 8, 2019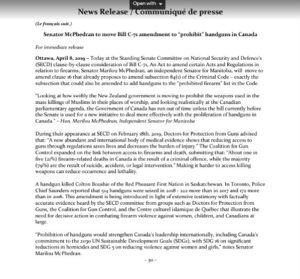 C-71 enters clause by clause consideration today at the Senate Standing Committee on National Security & Defense. There are many amendment motions to be presented by all sides today on this very failed legislation.
Stay tuned to the CCFR, your leading source for information and opposition to this bill.
We have a feeling this is an intended distraction for the PMO, considering the recent issues with the SNC scandal.