~ Ottawa, July 18, 2018
Trudeau's last cabinet shuffle of the current sitting government was done today at Rideau Hall in Ottawa to a packed house. In a move that is rather significant, Trudeau created 5 new cabinet positions including the "Minister of Border Security & Organized Crime Reduction", which was donned on former Toronto Police Chief turned politician Bill Blair.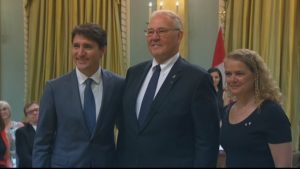 Before federal politics, he served as the chief of the Toronto Police Service from 2005 until his April 25, 2015 retirement. Prior to his time as chief, Blair had a three decade career in the service. Blair has been a vocal supporter of strict gun control and an advocate for the now scrapped federal long gun registry.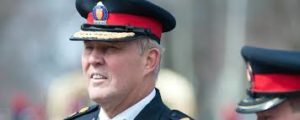 Historically, Blair has struggled to be effective on combatting crime and opposition critics feel that it equates to appointing someone who has struggled to combat gangs to help someone who has also struggled to combat gangs, referring to the shared tasks between Blair and Public Safety Minister Ralph Goodale.
I think it's interesting to note and keep watch over how much of Goodale's portfolio goes over to Blair. Hopefully one of them does some valid work on crime and leaves duck hunters and target shooters alone. Wishful thinking? There is an urgent need for someone to step in and get the hard work done on infiltrating gang violence and maintaining control over the borders to avoid smuggling. If Blair manages to put away his historical stance on gun control and work on these issues we can support that, if not - we're ready for that too.
Stay tuned to the CCFR for more on this story as it develops and follow us for your leading source on everything firearm related in Canada.