This morning Minister of Border Security & Organized Crime Bill Blair was joined by Conservative candidate Tom Dingwall and NDP Candidate Andrew Cash for a three-way debate on The CBC's The Current. The debate went back and forth between the Minister, a former Police Chief and bureaucrat and Dingwall, a 27 year veteran homicide detective currently on leave from work to pursue the federal seat in Ajax this election.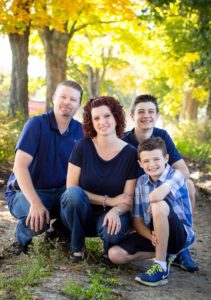 Tom Dingwall, homicide detective is pictured with his family. 
The NDP candidate bobbed in and out of the conversation with very little to offer in the way of something tangible to combat crime, showing a lack of topic knowledge on the actual issues facing public safety concerns.
While Dingwall seemed to dominate the discussion, moderated by host Laura Lynch, Blair had some interesting things to say in regards to their tightly guarded firearms policy, yet to be released. In a series of questions about bans or other radical measures, Blair let it slip that his government would consider letting municipalities make the decision about whether or not legal, RCMP-vetted gun owners could store their legal firearms at their homes and businesses (in the case of retailers). While floating the idea of central storage is nothing new for this government who can't seem to make up their mind just how hard they want to hammer sport shooters over the head, leaving it up to individual towns or cities is not only a fresh idea, but an overtly stupid one. Criminals in urban centres and rural areas must be rubbing their hands together in anticipation of huge quantities of guns of all kinds stored in one easy location for them.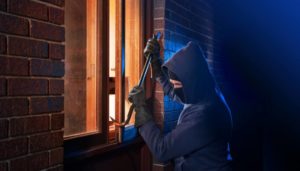 Blair mentioned there has been a few occasions where legal guns were stolen from the homes and businesses of legal owners, but what exactly is his plan to safely and securely store thousands of guns under one roof? There exists no such storage facilities as it stands now. An investment into secure mass vaults across the country is not only ridiculous, it's impossible. The fact is a criminal may break into 100 homes before coming across one, or a few firearms. Why on earth would any sane person want to make that easier by centrally storing them?
It is no surprise that there are no answers to these questions. Central storage is an impossibility considering the tens of millions of guns owned legally and without issue across the country. Letting municipalities make these decisions takes the heat, and the cost, of implementing this ludicrous measure, off the federal government and places it directly on town and city councils.
At some point, this government will have to face the people of Canada and explain why they decreased sentencing for criminals under C-75, increased regulation on peaceful gun owners with C-71 and why our justice system is a revolving door for society's most violent habitual criminals.
That day is coming … and it's October 21, 2019. Get out and vote.