The war on gun owners has been heating up over the past year, with the tragic Danforth shooting sparking a nationwide debate, one that is rife with lies, data manipulation and increased violence. 
Rewind back to that horrific day in Toronto. A beautiful, warm July 22 evening in Greektown. People enjoying the weather and patios along this bustling and historic street. Gun fire rang out, inciting panic and terror in innocent people. At the end of the violence, two people lay dead while 13 more were injured. The gunman took his own life with a pistol after a shoot out with police. A city distraught - how did this happen? How is this possible in Canada.
Months later, we see how this fateful day was twisted into a call for more gun control. It's absurd to any rationally thinking person that an unlicensed criminal with direct gang ties using an illegally acquired firearm somehow indicates there is a problem with legal gun owners. Nevertheless, this event has sparked Canada's biggest gun debate. Prime Minister Trudeau, in his infinite wisdom <eye roll> issued a mandate letter to newly appointed Minister of Border Security and Organized Crime Bill Blair, to conduct a full examination on a national handgun ban. A measure that would essentially end sport shooting, IPSC, IDPA, 3-gun, cowboy action shooting and the list goes on … all the way up to our National Olympic Shooting team, removing Canada from the world stage and ending our journey to the podium.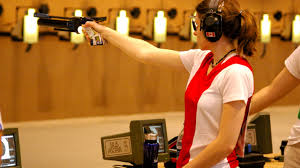 All because of an unlicensed criminals illegal actions.
This sounds crazy doesn't it.
Fast forward to recent events, Toronto is plagued with gang violence - this is undisputed across the board from law enforcement and government officials at all levels. Yet here we have again, incompetent leadership calling for more of the same - a handgun ban on legal gun owners. You read that right. More regulations, possibly confiscation on the very people NOT committing the violence.
Toronto Police Officers are at their wits end. They are short staffed, working maximum over time and have lost faith in their failed leadership. In February the TPA (Toronto Police Association) held a "non confidence vote" on Chief Mark Saunders' leadership. Slightly less than half the membership voted, but 86% of those who voted made it clear they had lost faith in the city's top cop. Morale among Toronto cops is at an all time low. Longtime members have spoken out publicly against their leader, the dismal rate of officer retention, the terrible rate of hire and the daunting job of trying to curb the violence without the tools they need or the staff required.
Meanwhile Mayor Tory, Toronto city council members and Chief Mark Saunders clap like seals over the raging gun debate in this country, one that is fueled by bad data and flat out lies. It's becoming an epidemic and there is nobody at the top willing to do the hard work.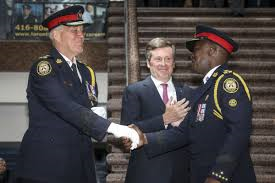 This entire debate has been predicated on false information, from TPS Chief Mark Saunders claims that legal gun owners are somehow supplying the illicit market, to Mayor John Tory flip-flopping on the effectiveness of a handgun ban - his word is always dependant on the current voting climate. Bill Blair seems to be just stumbling through the motions at this point. He's been given a daunting job too - force Canadians to believe that sport shooters are responsible for crime.
Global's Matt Gurney completely destructs their false data, number fudging and outright lies so beautifully in this article, a follow up to a previous annihilation by the same journo: A Fair Gun Control Debate Requires Accurate Firearms Facts 
Ridiculous.
The cost of all this theatre is real however, it's in human lives.
The violence will continue as long as the focus is on sport shooters and duck hunters, and away from criminals. Anti gun lobby groups are thrilled to cooperate with this farce, as their mandate was never to help end or limit violence - it is strictly to rid Canadians of their legally acquired firearms.
PolySeSouvient, a heavily funded gun control group out of Quebec commissioned their own online poll to try and justify the enormous expense and ineffectiveness of bringing back the registry to la belle province.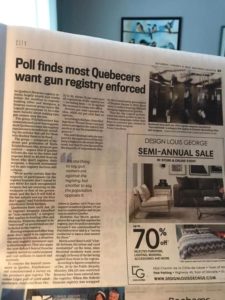 CBC reports that 78% of Quebecers support the return of the long gun registry, at least in their province.
Let's have a look at those numbers …
1008 Quebec residents were polled. 
There are 8, 400, 000 residents in Quebec 
That's 0.012% of Quebec residents who had a say 
78% of that is 786 people 
less than 800 people polled support this measure. 
*you will note in the fine print in their poll that they cannot guarantee a margin of error. The lack of a statistical error rate means the poll isn't true of a random poll, so it is not representative of Quebec, thus meaningless. This is pseudo science.
Why are the politicians, law enforcement officials and anti gun lobby groups complacent in chasing around sport shooters and duck hunters while gang members shoot up the streets of our cities?
Because votes, that's why. This is political theatrics, designed to strike fear into Canadians who are so desperate for a fix. This is bad leadership and contributes to the continued violence.
Canadians should be appalled.