Today the CCFR invited the Attorneys General of every province and territory to join our action to argue the CCFR's case arguing against "…the constitutional validity, applicability or operability of an Act of Parliament … or of regulations made under such an Act…" (Federal Court Act s. 57).
Have a look at the Notice of Constitutional Question that we served on them here: Notice of Constitutional Question (as Served) (00045842xD5450)[18251]
The CCFR is attacking the gun-banning Order in Council, and the resulting regulation, as well as the "bans by FRT" the RCMP have been up to on a variety of constitutional ground. Hopefully the provinces will rise to the occasion and help out (but don't worry, the CCFR has got this either way).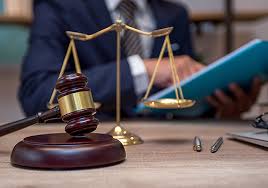 Want to help out? E-mail your MLA and the Attorney General for your province and ask them to join the fight against this irrational gun ban.
Here is an e-mail list of all the Attorney Generals for the provinces: 
BC: AG.Minister@gov.bc.ca
AB: ministryofjustice@gov.ab.ca
SK: jus.minister@gov.sk.ca
MB: minjus@leg.gov.mb.ca
ON: attorneygeneral@ontario.ca
QC: minister@justice.gouv.qc.ca
NB: Andrea.AndersonMason@gnb.ca
NS: justweb@gov.ns.ca
NFLD & Lab: justice@gov.nl.ca
PEI: MinisterJPS@gov.pe.ca
Yukon: justice@gov.yk.ca
Nunavut: jehaloak@gov.nu.ca
NWT: justice@gov.nt.ca
Canada: mcu@justice.gc.ca
Want to help out more? Click the "Contribute to the CCFR Legal Challenge" button below!

Want to help even more? Volunteer with the CCFR and help us help the firearm community preserve our rights. E-mail us today at volunteer@firearmrights.ca