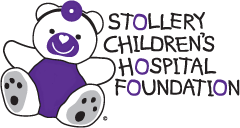 A group of caring, community-minded citizens in Alberta gathered under a canopy of sunny blue skies to pull together and help a local children's hospital with much needed funding. Sounds pretty standard, right? Well, this wasn't just any charity event …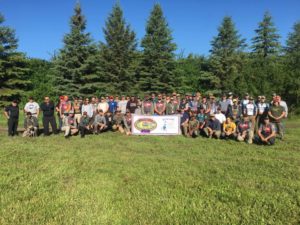 The "Battle of Alberta", a charity 3-gun championship event saw around 64 shooters and a gallery of spectators assemble at the Canadian Historical Arms Society (CHAS) range in beautiful Leduc County Alberta. Competitors tested their skill with a combination of shotgun, handgun and sporting rifle (usually AR-15's). 3-gun is a fast paced sport where participants compete against time and each other, "running and gunning" through a series of obstacles and targets and are judged on accuracy and speed.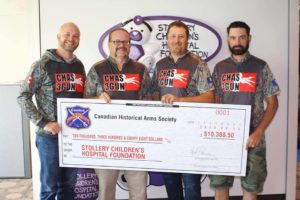 This event was the first of it's kind at the range and the overwhelming success has been the highlight of social media the past few weeks. Registrants paid the $80 entrance fee to the range for the 2 days of competition, all of which was donated to the charity. A BBQ lunch and a rifle raffle helped the donations grow. At the end of the 2 day championship tournament, a whopping $10,388.50 was collected by the firearms enthusiasts for the Stollery Children's Hospital Foundation, a 150 bed pediatric hospital that sees children from across the country benefit from their specialized care.  The hospital opened in northern Alberta in 1978 and has seen some of Canada's sickest little ones get critical care and life saving service.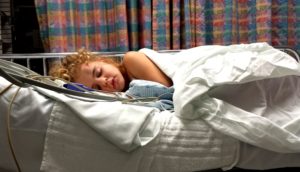 I spoke with sport shooter, father and organizer of the event Chris Vansickle about what it meant to him to take part in this incredible fundraising initiative. He told me as a father of a young one and a half year old child he takes comfort in knowing the Stollery is there in the event he should ever need it for his one little one. I think we can all relate to that sentiment.
The CCFR and gun owners across the country salute CHAS and the amazing team that put this event together. Kids are our number one resource and every life is precious. Thank you Chris and team, not all heroes wear capes.
I've said it a thousand times if I've said it once; gunnies really are the very best people on earth.
~Tracey Wilson, Ottawa
Learn more about CHAS here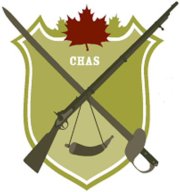 Find out more about The Stollery here