TORONTO - A meeting of the minds between mayors of the GTA and various Police Chiefs has resulted in a policy document with a list of various measures they support to combat the gang violence that has been plaguing their cities.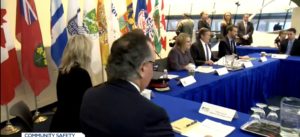 Toronto Mayor John Tory published the list on social media: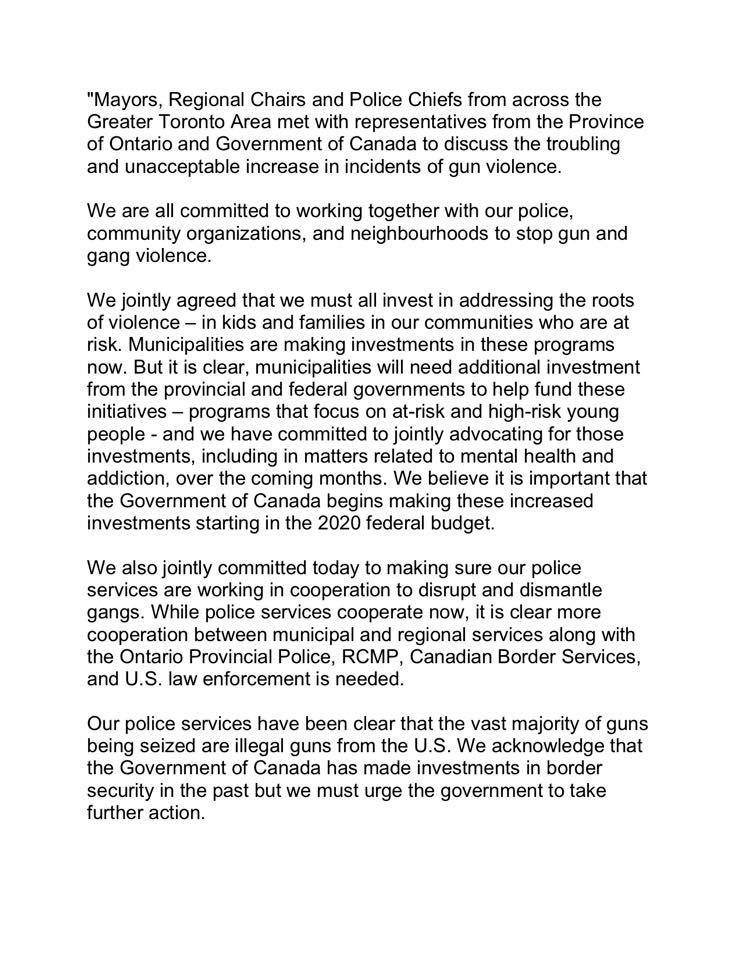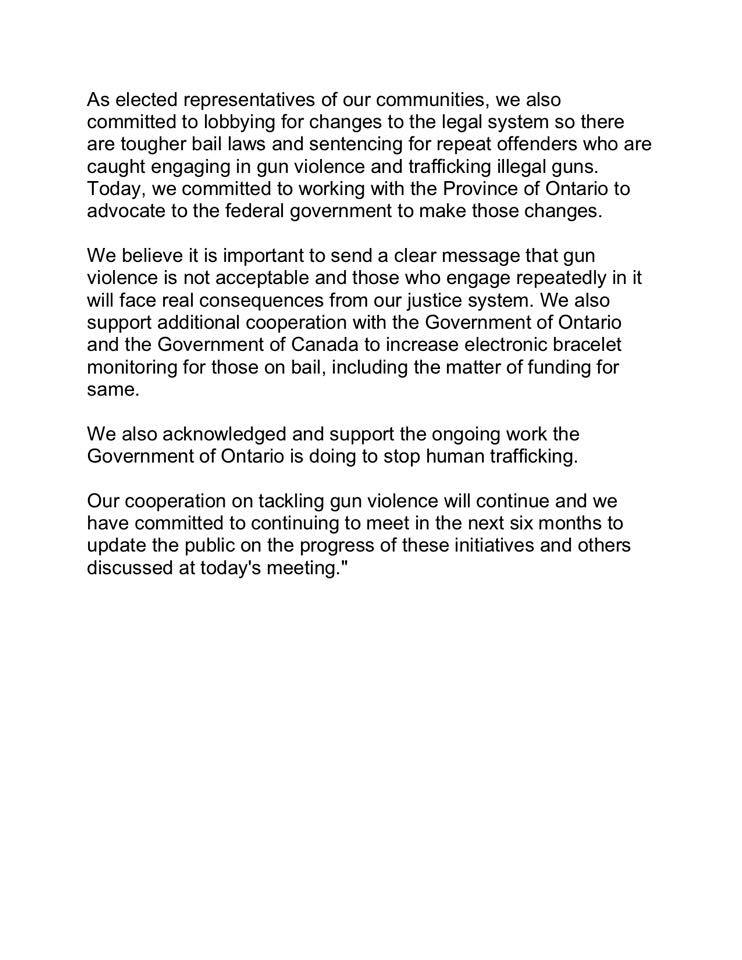 Speaking with media outside the event, Mayor Tory was asked about a handgun ban, as he has in the past waffled on whether or not he supports it. He responded to reporters that "I will just say that it was discussed very briefly, because it started to head down a road of those who were talking about existing laws, and the effectiveness of different kinds of things that one could do. And so we didn't give in to discussing it"
The Canadian Association of Police Chiefs has been very vocal that they do not support gun bans on legal owners to combat the violence they see in the streets. In fact, every credible expert has agreed, we must focus on the root causes and invest in our communities.
The mayor and his colleagues pledged to do that today.
We intend to hold them to account to carry through on their promises.