RCMP Chief Superintendent Chris Leather completed his 2 days of testimony before the Mass Casualty Commission on Thursday in Halifax. On Thursday morning, Leather revealed that he had been advised by Department of Justice Canada attorneys Ms. Patricia MacPhee & Ms. Lori Ward to avoid "pro-actively" speaking about a phone call between RCMP Commissioner Brenda Lucki and him, as well as a private interview he had participated in during an independent "Wellness Review" conducted by an Ottawa based private firm called Quintet Consulting in June or July 2021 for senior officers in Nova Scotia, where he admitted that he expanded greatly upon the immediate and long-term impact of the infamous April 28th, 2020 meeting between Commissioner Lucki and the RCMP communications team in Nova Scotia.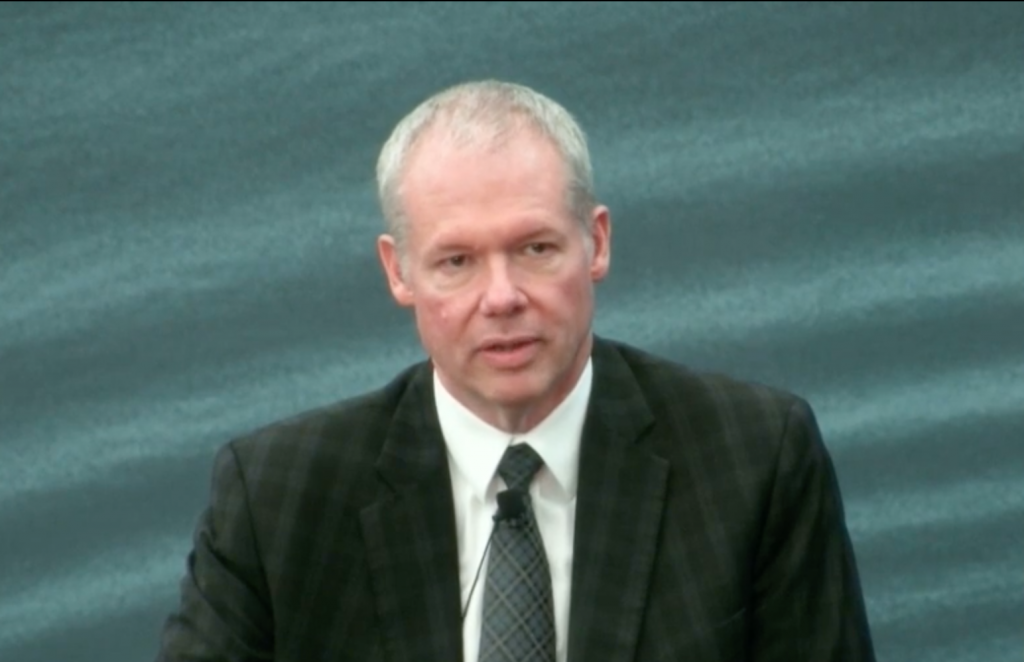 Yesterday, after speaking with independent counsel, rather than doing what he was advised by the government's attorneys, he opted to waive solicitor-client privilege in order to tell the truth about a private call from RCMP Commissioner Brenda Lucki in which that she asked him directly for a full inventory of the firearms used by the perpetrator of the Portapique, Nova Scotia mass-murder. When questioned further by attorney Michael Scott (who represents many of the victims' families), Leather also admitted to the supposed existence of a written summary (and possibly a recording) of the private interview he had with Quintet Consulting in 2021, and felt it was necessary for the sake of transparency to disclose this to the MCC since it had not been otherwise disclosed to the commission.
The full report from the Wellness Review, as well as the summaries of any individual interviews conducted by Quintet Consulting have yet to be released publicly or to the MCC. Chief Supt. Leather also stated during his testimony that he believes Supt. Darren Campbell (now Chief Supt.), whose handwritten notes from April 2020 first revealed possible political interference in their investigation, also participated in a wellness review interview with Quintet.
When asked to explain in more detail what the Wellness Review was by Michael Scott, Leather replied, "It truly was an internal wellness review that Quintet was hired to oversee and if not all, the majority of our officer cadre were interviewed to share their thoughts and feelings and recommendations on a course forward to help the CO and myself, and the admin and personnel officer with a roadmap, a plan, to help support the senior officers, whether it's transfers, or whatever the case may be"
"...my statement would contain relevant information pertaining to the meeting of April 28th"
"I can say for certain that during the course of the interview I had with the consultant that, or the investigator, for that report, that I on the record, in a recording, made comments about the meeting with commissioner Lucki on April 28th. So there we had a recorded statement taken from me, that was provided by me, to an investigator albeit, as has been stated by DOJ counsel, on an internal matter, nonetheless contained my depiction or assessment of that call some year plus later, which would have had much more context than I had on the 28th [of April 2020], because as you recall from my testimony, either here or at SECU, how caught off-guard by that I was, and then to learn what I did subsequently, and was then able to share my observations and thoughts about what had occurred on the 28th in much more detail to that investigator."
The Mass Casualty Commission is not scheduled to meet again until August 22nd, when it will hear from A/Commr. Lee Bergerman, then from Bergerman & Commr. Brenda Lucki on the 23rd, and Commr. Brenda Lucki alone on the 24th.
You can watch the full testimony of Chief Superintendent Chris Leather here
We have also posted a shorter clip of the relevant sections on our YouTube channel.
Chief Superintendent Darren Campbell and Lia Scanlan (former civilian director of the strategic communications unit in NS) will be appearing before the Standing Committee on Public Safety and National Security (SECU) in late August or early September to give further testimony regarding the potential political interference into the RCMP's mass murder investigation.