~Ottawa, December 7, 2020
UPDATE: In a series of e-mails, and a lengthy phone call between the CCFR's Tracey Wilson and Altis Founder Kathryn Tremblay, it has been revealed that the Project Manager contract for the 'Buy Back" has been cancelled by Altis. 
Original story:
In a government response to Order Paper Questions from MP Blaine Calkins, Chair of the Conservative Hunting & Angling Caucus, the Liberal government revealed its plan to confiscate hundreds of thousands of firearms from legal Canadian gun owners, using an Ottawa staffing agency.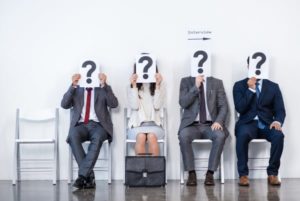 Altis Human Resources has been awarded the contract to provide a manager to facilitate the massive undertaking of a "buy back program" under the Liberal government's confiscation regime, handed down to licensed, RCMP vetted gun owners on May 1, 2020.

The government had tabled multiple tenders for the gun grab, but very little interest was shown. The first tender yielded zero bids.
In the response, provided by Liberal MP Joel Lightbound, Parliamentary Secretary to the Minister of Public Safety, he states that "they were selected for solicitation based on a general survey of their capabilities to provide professional services of this nature and the likelihood of available resources" ... whatever that's supposed to mean.
READ THE RESPONSE HERE: 20201207 OPQ - Firearms Buy Back[38913]
There is no information provided by either the government or Altis HR outlining their ability or experience in dealing with a project of this scope and magnitude.
Altis HR is actually registered as Altis Excel Inc., and was known as Morgan Mitchell Group Holdings Inc. until 2017. According to government records, Altis has engaged in 2191 previous employment agreements and other contracts with the Government SEE RECORDS
Stay tuned to the CCFR for more on this as the situation develops.
If you support the work done by the CCFR, consider becoming a member or donating.