The media and the gun grabber lobby have been having a great time painting firearms rights advocates as some sort of evil characters, lurking in the hallways of parliament and selling guns to small children. Anyone with rational thought knows that's just simply not the truth. So what is the truth?
Who is Canada's gun lobby? Let's have a look …
We'll start at the top, CCFR CEO & Executive Director Rod Giltaca. He is a well known advocate, a prominent businessman and a family man with a wife and two (almost) grown children. Rod's background includes over a decade of international business development in the manufacturing and software industries. Rod has registered intellectual property, founded venture-financed startup's and engaged directly in business with some of the world largest corporations and government bodies such as Ford Motor Company, AT&T, Johnson Controls International, the United States Navy, Air Force and Marine corps. He is the founder and owner of Civil Advantage Firearms Training and an instructor in good standing with the RCMP firearms program.
Sounds terrifying doesn't it. Rod is a well spoken advocate with a wealth of topic knowledge, an expert in this field.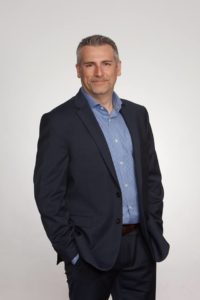 OK, let's skip right to the most evil … our in-house registered lobbyist, Tracey Wilson. The CCFR is the only national firearms advocacy organization that can boast they have one. The images that we conjure up in our minds when we speak of lobbyists, usually from some Hollywood blockbuster, are often reminiscent of a trench-coat wearing, politician buying influencer. So, does Miss Wilson fit the bill?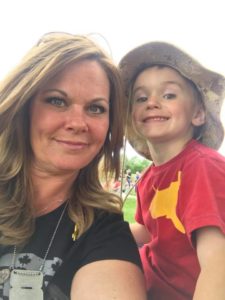 Tracey is a mother of two girls, one grown and one teenager and a loving grandmother to a bright-eyed, mischievous 6 year old boy.  Tracey completed her IPSC Canada Black Badge training and recently attended the CAPS threat-management, Use of Force firearms training. She has a background in service and worked for the national governing body for a popular Canadian sport. Tracey, the devoted daughter of a veteran, lives in Ottawa and enjoys hunting with her teenage daughter.
She sounds dreadful.
Let's explore some of the other CCFR team members, we must have someone we can nail down as "evil gun lobby" …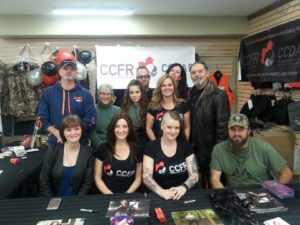 The CCFR has a volunteer team of over 250 field officers across the country - the largest of any organization of it's kind. The field officer team attends events and gun shows to man our booths, recruits new members and helps the CCFR support our sport and participate in letter writing campaigns and other advocacy projects.
Blair - law enforcement
Shayne - computer technician
Richard - cancer survivor, retired oil field worker
Morgan - twin otter pilot for the Ministry
John - first responder
Roland - clinical pharmacist in neuro-oncology
Kelly - medical laboratory technologist - hematology
Aaron - retired RCAF flight engineer
Mike - full-time university student
Shane - accountant
Michael - lawyer
Mark - current serving military
Jason - paramedic
Jay - Maritime Security/Marine Rescue
Filipe - property manager
Lori - daycare owner/operator
The list goes on for days ...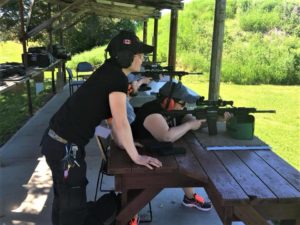 What this tells us is the team at the CCFR is … regular, average, law abiding citizens. They are family people, they are hard working, contributing members of our community. They are sport enthusiasts and competitors, hunters and conservationists. They are tired of wearing the collective guilt assigned to them by an ineffective government, flailing around trying to win votes by making it appear they are "doing something".
They are people who have banded together under a common cause - protecting our sport, while demanding credible work on crime and gang violence.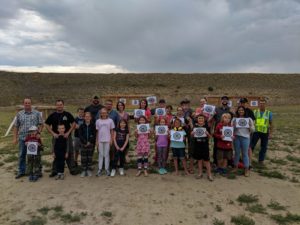 The next time you think of gun owners … take a moment to wonder how many you mingle with every day, without incident.
We are good people … we are Canada's gun lobby.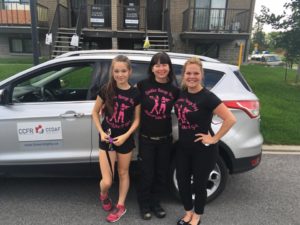 Join the CCFR today