As you are aware, the CCFR has filed the largest, most comprehensive federal court challenge on behalf of Canadian gun owners in history. Thanks to our members and supporters, we've been able to take the fight against the gun ban right to the government's front yard.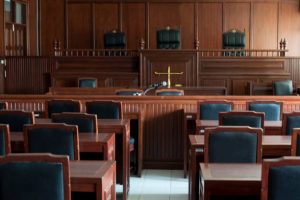 The CCFR also filed and argued an injunction motion, to stay the May 1 gun ban until the main case can be heard and decided by Justice Gagne. If successful, this would put you in a position to continue to use and enjoy your firearms. We await a decision from the judge on that, but understand it was a vital step in the process - one that was made possible (again) by our members and supporters.
The CCFR promised gun owners we wouldn't go half way on this - we'd leave no stone unturned nor avenue unexplored - and we meant it.
We've challenged the affidavit of Murray Smith, RCMP firearms lab former manager and the government's star witness. The grueling questioning by our legal team has drawn the government's "evidence" into question.
Now we want to take it a step further, with your help.
Notorious anti gunner Wendy Cukier, President of the Coalition for Gun Control, Canada's matriarch of punishment for legal owners, has applied to intervene in our case. She is determined to see your guns forcibly confiscated and we are determined to stop her.
Read her affidavit: CGC Wendy Intervention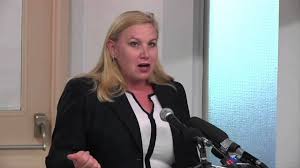 We'll have an opportunity to cross examine her, under oath. She won't have the protective shield of an anti gun media or Liberal government to guard her. She will be fully exposed to the truth - something that has never materialized previously. We are just over a week away from setting the schedule for her ....
We must not let her go unchallenged again. We need your help. There are costs involved to every step of this arduous process - but this one in particular will be worth its weight in gold. Our legal team needs the proper resources to end her charade once and for all.
It's a showdown - CCFR vs CGC.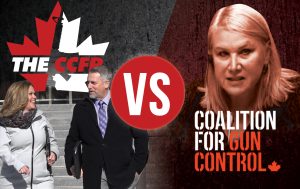 Help us, help you.
Donate here to hold Wendy to account, finally.
Click the image below.