Social media has been on fire with the news of an all-Canadian content Television show highlighting the shooting sports across the nation. Filming will begin in February of 2018 and will air season 1 in July on the Wild TV National cable network. Wild TV also has an app for online subscribers-more information to come on how to watch.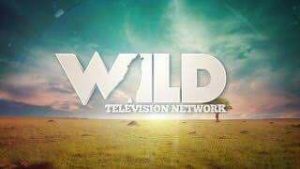 CCFR President Rod Giltaca made the initial public announcement on CCFR Radio during Episode 11.
"This has never been done in Canadian broadcast history: a show exclusively dedicated to sport shooting and the myriad of sports that Canadians engage in, other than hunting," Giltaca said. The show will highlight everything from 3-gun, IPSC, IDPA, long range, trap, cowboy shooting and many other genres, topics and interest stories. The show will be the first of it's kind, bringing the sports that also include the use of handguns and black guns to the national audience.
"This show will change the way Canadians feel about black guns, handguns and just gun owners in general which is essential to the normalization of our community", said VP of Public Relations Tracey Wilson.
Giltaca did a shout out into the CCFR's social media for members to submit show name suggestions. The response was overwhelming and supportive with the winning suggestion being "The CCFR's Canada Down Range" submitted by CCFR member and Field Officer Stacey Cartmell, who will receive a mention in the show's credits.
Listen in as Rod reveals the news;
The CCFR has continued to consistently roll out one-of-a-kind programming, advocacy projects and public relations work since it's inception a short 2 years ago. They are revolutionizing the conversation about firearm rights in Canada, and are at the forefront of the public image make-over for Canadian gun owners.
To support this project, click here: I support the CCFR
To take stand for your own rights, become a member: Join the Fight