2019 CCFR AGM – a complete success!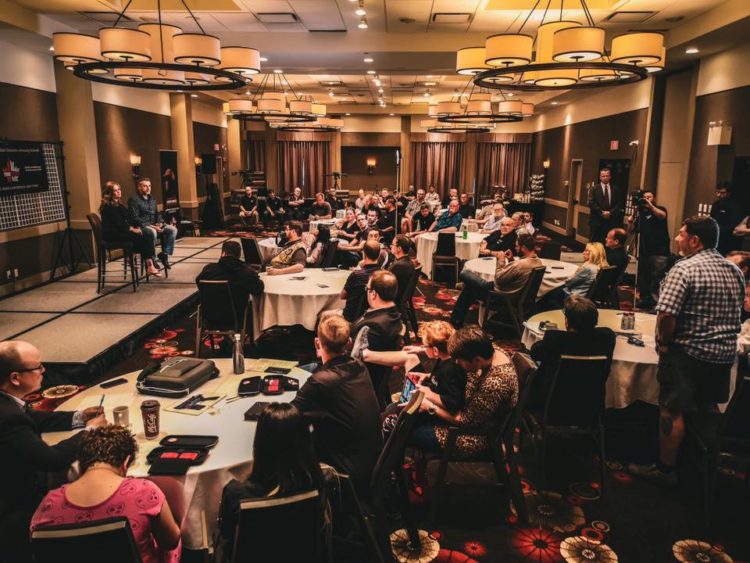 Another AGM goes down in the books for the CCFR, on a year that saw incredible growth, firsts for the firearms community and an unprecedented attack on gun owners. 2018 was indeed a year of action.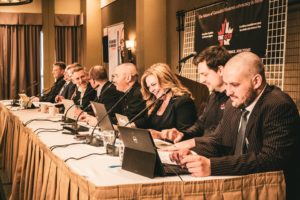 C-71 captivated gun owners of every type and resulted in historic levels of opposition to a government bill. The CCFR led the fight against this useless legislation, boots to the ground in Ottawa, the day before the bill was tabled. VP of Public Relations, and Canada's only in-house registered lobbyist Tracey Wilson, made mention of this in her speech at the AGM;
"Rod and I were boots to the ground, first on the hill, leading the fight, the day before C-71 was tabled. We had a relentless schedule that week, from round tables with the opposition, to a full-on media blitz, to a briefing with the Minister's office and a parliamentary press conference in center block. A very vocal, visible and extremely loud cry of opposition to this useless legislation was heard all the way down the Rideau River. I absolutely refuse to work quietly behind the scenes and allow this government to go unchecked."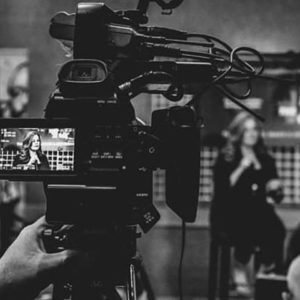 The year also saw lots of other activity highlighted in update speeches by various CCFR team members in speeches. CEO & Executive Director Rod Giltaca provided the much anticipated "Rod Report" where he highlights some of the biggest projects of the year like our national TV show, The CCFR's Canada Down Range, the partnership with High Capacity Magazine and some really vital research projects the CCFR has taken on. VP of Field Officer Program Chris Russell gave a heart felt thank you to all our volunteers and an update on the incredible size our team has blossomed into.
President Jamie Elliott also read an update on our very special project announcement, the CCFR's RSO course. This sought after educational training is being rolled out as we speak, and project lead Trevor Furlotte is looking forward to offering this program to ranges and clubs across the country.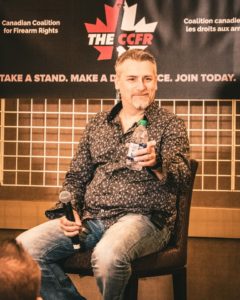 CCFR President Jamie Elliott gave a positive update on the overall operation of the organization and "staffer Steve" (Steve Marshall, Operations Coordinator) delivered the good news that this year saw a 63% increase in membership growth, shoving the CCFR into the lead. Wilson delivered a detailed lobby update, noting that the CCFR is the only Canadian firearms advocacy organization with an in-house registered lobbyist. There are advantages to being right where we need to be when issues arise. CCFR General Counsel Michael Loberg gave a legal update, with this year being the first time we had anything to report (NFA legal action) and Shane Bonner from MNP gave the all is clear signal after our audited financials were done.
For the first time we tried something different, Rod & Tracey hosted a Q&A style workshop with the members where they were encouraged to bring their questions and ideas. This was incredibly successful and the house was packed!!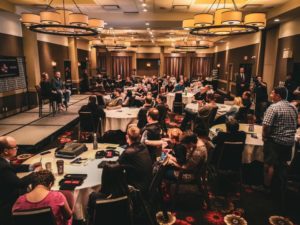 The entire thing was followed up by an incredible dinner banquet with speeches from Conservative MP and RPAL holder Michelle Rempel, a fierce advocate for gun owners and long time member of the CCFR, and youth advocate super star Ryan Slingerland, the young Alberta teen who crafted the second most signed parliamentary e-petition in Canadian history (against C-71). Ryan is a lifetime CCFR member.
Sunday morning found the leadership locked behind closed doors for their annual Strategic Planning Session, a brainstorming and action panning meeting. With the election looming and a very unfriendly atmosphere from the Liberals with threats of gun bans and all, this meeting is a necessity.
Results of the Director nomination and Ontario election were also announced: 
British Columbia welcomes new Director Scott Bell to the team. Scott will join Tyler Johnstone to head up the province for another year.
Alberta hangs onto Tyler Lawrason (also VP of Government Relations) for one more year and is joined by long time CCFR champion, Richard Bone.
There were no candidates nominated in Saskatchewan this time around.
Manitoba is pleased to have another year left with Terry Chartier.
Ontario was the only province with a race, and it was a close one! Jamie Elliott remains on for one more year and is joined by Dave Partanen who snuck past Ontario's Provincial Coordinator Kelly Kincaid.
Quebec welcomes back Sandro Abballe who joins Etienne Tremblay, who has another year left.
The east coast has a second Director for the first time as Randy MacDonald of Nova Scotia joins Trevor Furlotte from New Brunswick. Trevor has handled the entire Maritimes for years and welcomes the partner.
Amendments to the Articles of Incorporation: 
There were two small changes made by the membership this year; an amendment to allow the Board of Directors to choose the AGM location from anywhere in Canada and not be constrained to a schedule. With the impending federal election we would have liked to have the AGM in Ottawa, where the laws are made, but were confined to having it out west. Going forward the AGM can be held anywhere the leadership team decides, by vote.
The other small change was the creation of a new membership level, to be used at the discretion of the Board. This membership level would help us partner better with other organizations and wildlife federations and eliminate the competitiveness of sharing members. The CCFR has always worked hard to unite the community and this new measure will propel that.
All in all, the AGM was a perfect reflection of the CCFR itself, a community minded, well presented team environment with everyone working hard to make things better.
Thanks to all who joined us in Calgary and stay tuned to find out where we'll be next year!!