Toronto, ON & Montreal, QC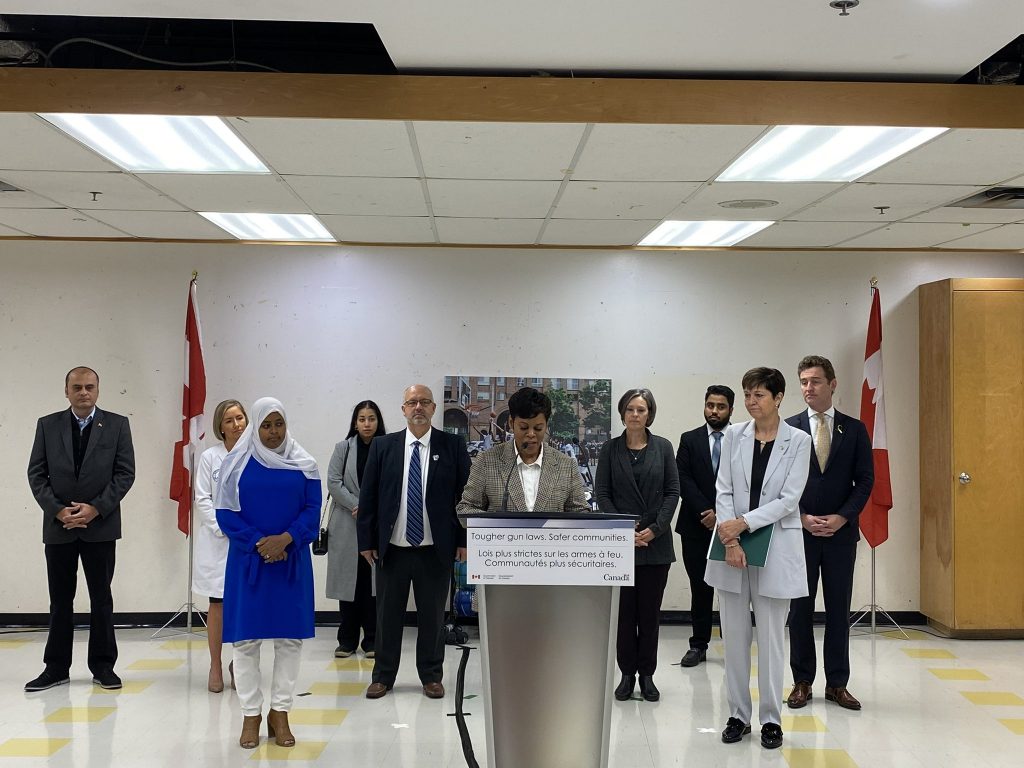 Liberal MP's gathered today in Toronto, surrounded by gun ban advocates, to announce the implementation of the handgun "freeze" that was announced last May. In an 8:30am press conference, and on Twitter, they advised Canadians that the freeze took effect some 8+ hours earlier. Retailers were not provided notice, as promised to our colleagues at the industry lobby.
Justice Minister David Lametti and Liberal MP Rachel Bendayan gave the official news from Montreal as well. Bendayan giggled as she said this measure "is making the gun lobby very upset" and mocked the idea of "defending freedom", and went on to threaten Canadians that we need this to prevent going down the path of the US with "daily mass shootings". She made mention of a number of crimes, including the Danforth shooting, committed by an unlicensed criminal with a gang-sourced illegal gun.
As of 12:01 AM EST this morning.
- Any handguns transferred before 12:01 AM EST this morning (10-21-2022) will be processed as usual with proof of purchase before the 12:01 AM cutoff.
- Any transfers started AFTER will be reviewed to see if the individual (buyer) is exempt. The individual will be contacted upon review by the CFO for proof that they meet the requirements for exemption.
- Handguns "pre-purchased" by individuals while the RPAL was being processed, will not be processed or "grandfathered in".
- RPAL licenses processed after the freeze will not be refunded IF the individual decides to cancel the application.
This story will be updated later today after the Prime Minister and Public Safety Minister Marco Mendicino make a further statement at a later press conference this afternoon.